Wordless Wednesday: Easter Eggs Hatch…Baby Dinosaurs?

We found these cool toys that are like next-gen sea monkeys. Remember how you'd sprinkle the "sea monkeys" into water and watch them grow?
Well, this very realistic-looking egg hatches when you put it in water.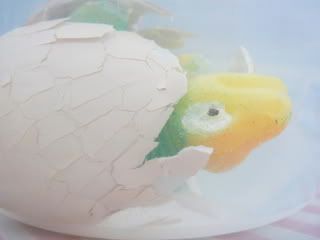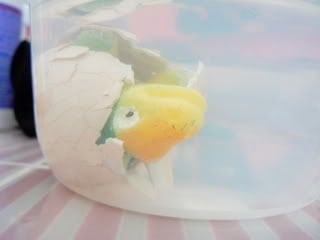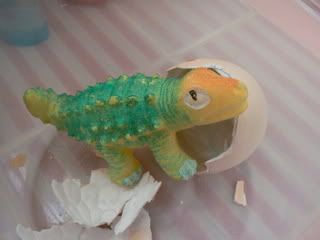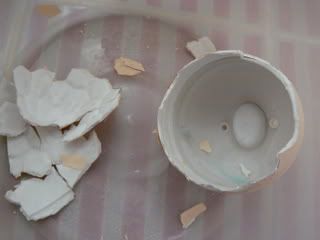 No, he's not spongy. Rubbery. It's all very mysterious and probably slightly toxic. But cool.