The Great Plastic Challenge: Week #1
I almost didn't join this NaBloPoMo group because it was too challenging to eliminate the plastic we so love in our household. (When you have a toddler, you have less glass in your life, period.) But then I realized that was exactly WHY I needed to join, and why it would be a challenge.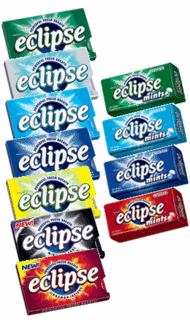 So for week one, I'm eliminating the packaging for the breath-freshening gum I like to chew, which comes in blister packs backed by foil. You've seen these all over. Who knows if they're even recyclable?
Instead, I'm switching over to this other kind of gum which comes in an economy-sized recyclable container. It has xylitol, a natural cellulose (tree?) based sugar that inhibits cavity-growing bacteria on your teeth. So it's great for freshening the breath when you don't have a toothbrush handy, the gum helps clean your teeth, and for the 120 pieces of Xylichew gum, you've swapped one recyclable container for 10 bits of unrecyclable plastic and foil. (So far as I know, this Xylichew gum doesn't come individually wrapped in paper-and-foil.)

It's not a perfect solution, but I don't see how I can keep chewing this gum I like and not involve plastic somehow. So in this area, at least, maybe I have to be satisfied with reduction as opposed to elimination.
(Week #2 of the Great Plastic Elimination Challenge is here.)